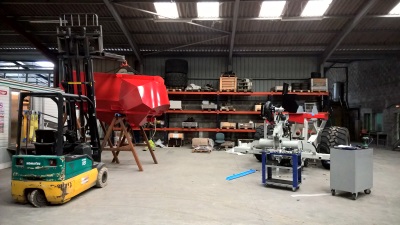 At NOVAG's, we design drills, and we upgrade them each season by improving their frame, their layout, their electronics and their openers. We can go over the limits of our catalog if there is a need to develop a drill with even more embedded equipment, or a very wide machine.
We are located in the countryside, in a small town « Belle » (full name Celles sur Belle), where, at our factory, we assemble the complete drills from specifically made parts.   
Our parts are able to withstand the heaviest, involved when drilling in hard soil. Maintenance is reduced to a minimum with the use of life sealed bearings or very touch composite bushes together with chromed shafts.
As a specialist manufacturer, we industrialize our production methods and we work inside a quality system, based on timely stock management, parts referencing, and production checks. Every drill is locally tested before shipment.